View
all White Plains Beach photos (8)
<
photos from Oahu (184)
<
photos from United States (3741)
<
Photo gallery home

Upload new photo for White Plains Beach | for another surf break

White Plains Beach Surf Photo: 'Hawaiian Monk Seal' by Wayne D.
Open ocean wave model on 18 September at 2 pm

Forecast wind and swell just offshore from White Plains Beach around the time the photo was taken
Image captured One hour and 49 minutes after low water (rising neap tide). Tide height was 0.2m (0.8 ft). Range 2.97m (9.7 ft). Toggle tide graph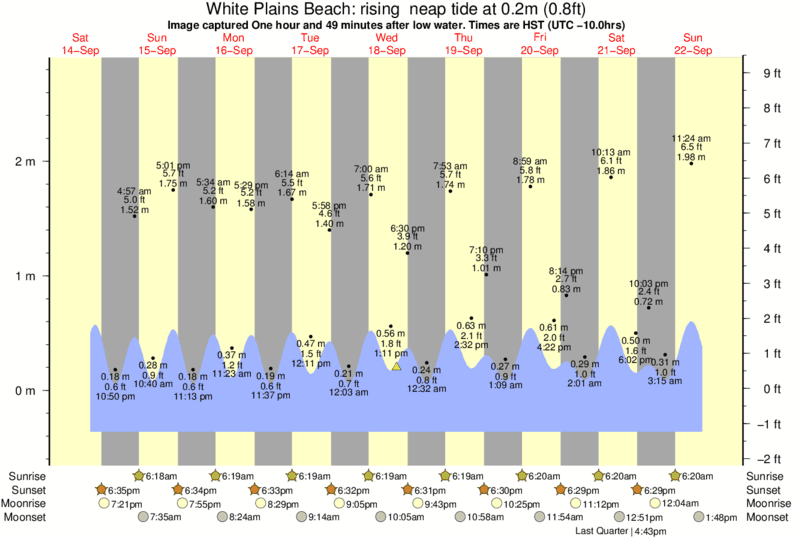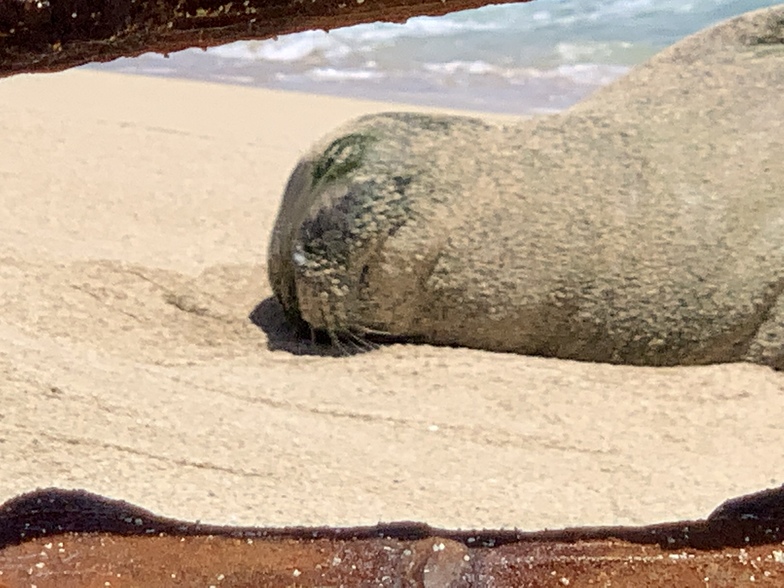 user:
Wayne D.
photo taken at:
3:00 pm 18 Sep 2019
Hawaiian Monk Seal
United States | White Plains Beach
Average rating:

3.0

(use stars to vote)
Monk seal at White Plains Beach