View
all Walton-On-The-Naze photos (23)
<
photos from East Anglia (41)
<
photos from United Kingdom (943)
<
Photo gallery home

Upload new photo for Walton-On-The-Naze | for another surf break

Walton-On-The-Naze Surf Photo: 'December surf' by Nats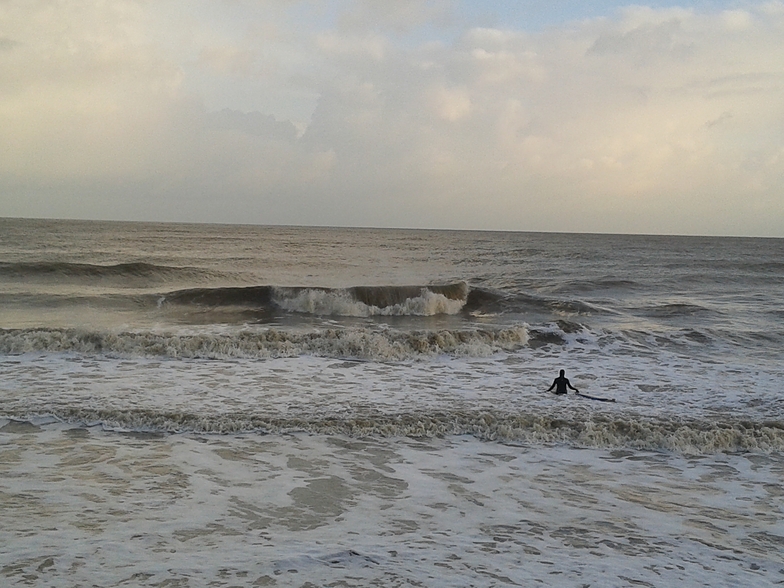 December surf
United Kingdom | Walton-On-The-Naze
Average rating:

3.2

(use stars to vote)
Powerful waves today. They were breaking further out as well. Very surfable but no one else out.
Recent comments
2016-11-16
Martin
2016-08-25
hepworthdrums
Don't know if you'll see this... Ok so I have lived in Walton most of my life, took up surfing a few years back, but have only surfed in cornwall as I had assumed there would never be surf able waves here. Now recently I saw someone surfing in the background of a music video I recorded the song for. Thinking it must have been one of you. Would love too meet up for a surf, or be given the heads up that swell (or wind swell) is looking good. My name is Paul Hepworth, and I run Wave Break Studio in Walton, so you can link to either name on Facebook. Thanks
2015-01-09
Nats
That would be great to see a video of surfing Walton on this site. Hope we get some waves soon.
2015-01-05
H
Still no swell for the next week :( i'm dying to try my GoPro out!
2015-01-01
Kevin Walters
I ended up surfing at Walton on the Sunday. Good bit of swell still. But looks like you got a cleaner day. Very keen to get down there on the next sizable swell!
2014-12-31
H
Awesome picture dude! Sucks that I couldn't be there. Been waiting for a good swell for month.