View
all Port Waikato-Sunset beach photos (8)
<
photos from Raglan and West Waikato (100)
<
photos from New Zealand (2001)
<
Photo gallery home

Upload new photo for Port Waikato-Sunset beach | for another surf break

Port Waikato-Sunset beach Surf Photo: 'Too many rocks' by Raw
Open ocean wave model on 20 April at 6 am

Forecast wind and swell just offshore from Port Waikato-Sunset beach around the time the photo was taken
Image captured One hour and 40 minutes after high water (falling ordinary tide). Tide height was 2.6m (8.5 ft). Range 3.49m (11.5 ft). Toggle tide graph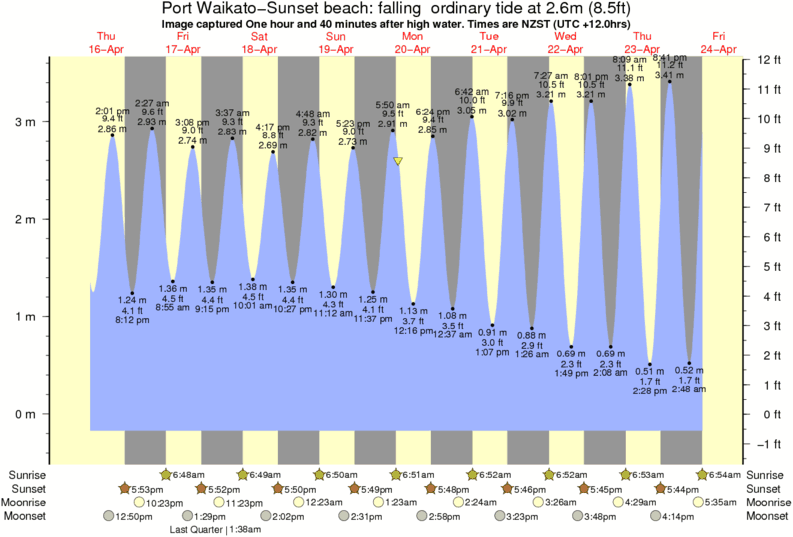 Too many rocks
New Zealand | Port Waikato-Sunset beach
Average rating:

4.2

(use stars to vote)
A guy died on this day
Recent comments
2019-12-14
Joe
2019-09-18
nick
Why would you show beautiful offshore waves then trash the place? Just post onshore crap if you're gonna say its a terrible break.
2015-04-29
Kelly B
If the rock cuts and sewearge infections dont kill ya the giant squid who lives in the caves might. Locals reckon he lives on the mako sharks which feed around the reef.
2012-07-27
Nat
last surf I had there was 3-5ft and awesome. Stoked day. Easter swell was choice!
2011-11-11
mysterious pooman
no one surfs at the port because it is full of sewage.
2011-02-19
mysterious pooman
port is the shittiest beach ive ever seen it breaks like this once every 10 years.
2011-01-07
chad
photos can be very decieving, and to my knowlege no one has ever died surfing the port.