photos from Kaua'i (46)
<
photos from United States (3763)
<
Photo gallery home

Upload new photo for Shipwrecks - Hyatt Beach | for another surf break

Shipwrecks - Hyatt Beach Surf Photo: 'Nice left' by Rob Davies
Open ocean wave model on 28 November at 2 pm

Forecast wind and swell just offshore from Shipwrecks - Hyatt Beach around the time the photo was taken
Image captured 39 minutes before high water (rising neap tide). Tide height was 0.3m (1.1 ft). Range 0.93m (3.1 ft). Toggle tide graph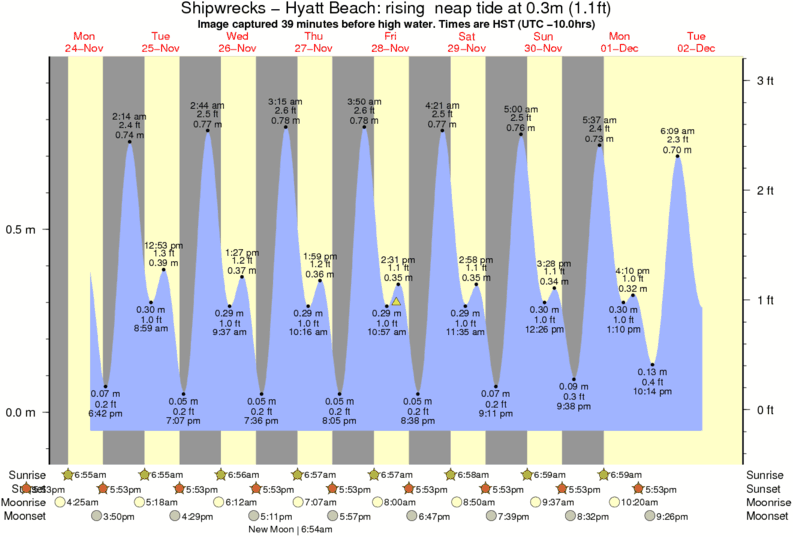 Nice left
United States | Shipwrecks - Hyatt Beach
Average rating:

4.2

(use stars to vote)
Also popular for cliff jumping.
Recent comments
2011-06-14
808killa
2011-06-14
Shaedan
808killa his name is Steve Yanerall somebody report him for bad use of language P.I the beach in the picture is Shipwreks.
2011-05-17
808killa
hahahaha faillllll. k this is at shipwrecks not BRENNECKES! brenneckes is shitty close out waves btw.