View
all Amberley Beach photos (4)
<
photos from Canterbury (85)
<
photos from New Zealand (2001)
<
Photo gallery home

Upload new photo for Amberley Beach | for another surf break

Amberley Beach Surf Photo: 'Small groundy. Nice high tide peaks. ' by Rob Davies
Open ocean wave model on 27 August at 6 pm

Forecast wind and swell just offshore from Amberley Beach around the time the photo was taken
Image captured 46 minutes before high water (rising ordinary tide). Tide height was 1.6m (5.3 ft). Range 2.17m (7.1 ft). Toggle tide graph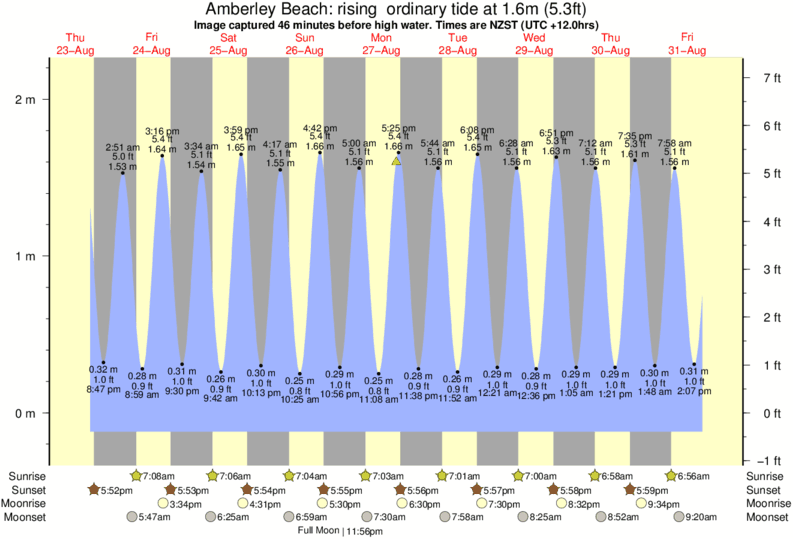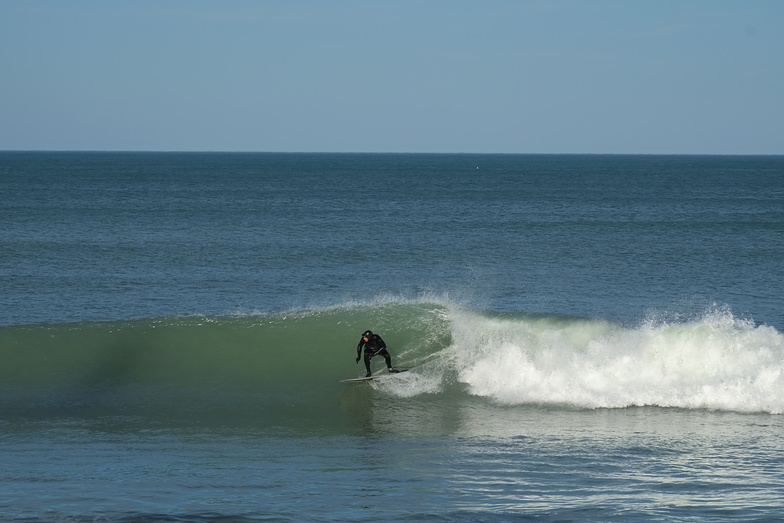 Small groundy. Nice high tide peaks.
New Zealand | Amberley Beach
Average rating:

3.0

(use stars to vote)
Lovely surf. Some lulls and then set waves like this to a foot bigger. Three dolphins hung around me for the best part of an hour. They took the best waves with no regard for priority!