View
all Jensen Beach photos (7)
<
photos from South Florida (119)
<
photos from United States (3051)
<
Photo gallery home

Upload new photo for Jensen Beach | for another surf break

Jensen Beach Surf Photo: 'needs waves, but waters nice.' by Amy Woods
Open ocean wave model on 6 June at 1 am

Forecast wind and swell just offshore from Jensen Beach around the time the photo was taken
Image captured 2 hours and 26 minutes before high water (rising neap tide). Tide height was 0.2m (0.8 ft). Range 2.47m (8.1 ft). Toggle tide graph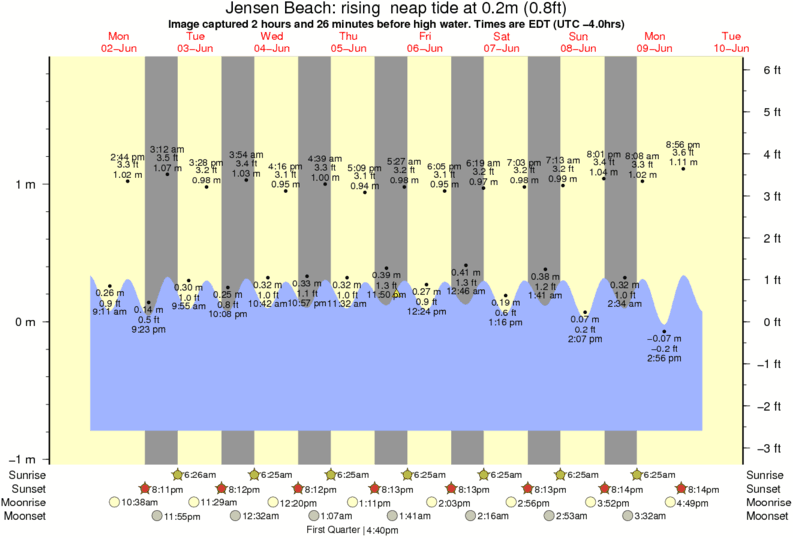 needs waves, but waters nice.
United States | Jensen Beach
Average rating:

3.0

(use stars to vote)
Just moved here from Brevard county. Jensen is beautiful, this was my third day out in the last month and I've yet to catch a swell. If there's anyone who's keen for a surf and knows the spots find me on Facebook!!!