View
all Watergate Bay photos (10)
|
photos from North Cornwall (60)
|
photos from United Kingdom (572)
|
Photo gallery home
Upload new photo for Watergate Bay | for another surf break
7532 views
Watergate Bay Surf Photo: 'White Water - Watergate Bay, Cornwall' by
Forecast wind and swell just offshore from Watergate Bay around the time the photo was taken
Image captured 24 minutes after low water (at low ordinary tide). Tide height was 1.4m (4.6 ft). Range 7.57m (24.8 ft). Toggle tide graph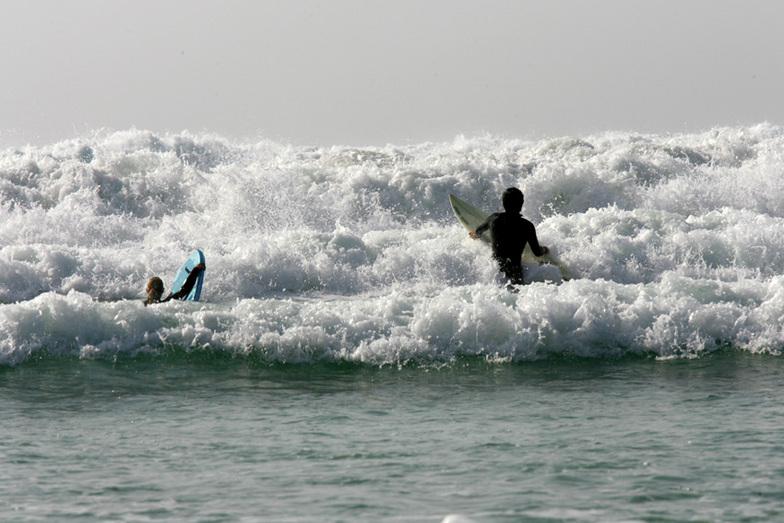 user:
photo taken:
4:24 pm 5 Sep 2004
White Water - Watergate Bay, Cornwall
United Kingdom | Watergate Bay
Average rating:

3.0

(use stars to vote)
This is what British surfers have to put up with much of the time - relentless poundings by white water
SITE NOTICE: There is a glitch in the current forecasts. The wind/tide and weather parts are current, but the wave model is old for some breaks/maps. One of the processing machines was not accepting updates. Thank you to users who reported the problem. The site will update with current wave forecasts for all locations within 2 or 3 hours (by 3pm GMT). Meanwhile, please accept our sincere apologies.