View
all Praia Brava photos (29)
|
photos from Brazil - Santa Catarina (74)
|
photos from Brazil (326)
|
Photo gallery home
Upload new photo for Praia Brava | for another surf break
Praia Brava Surf Photo: 'Brava barrel.' by CACO WEBER PHOTOGRAPHY
Open ocean wave model on 13 May at 11 am

Forecast wind and swell just offshore from Praia Brava around the time the photo was taken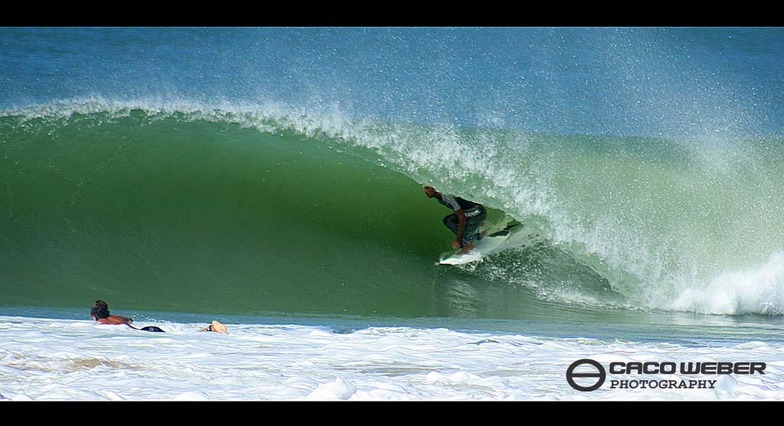 Brava barrel.
Brazil | Praia Brava
Average rating:

3.0

(use stars to vote)
Surfer:Mickey Bernardoni - Photo: www.cacoweber.com.br
The Pacific Tsunami Warning Center has stated that a magnitude 8.2 Earthquake beneath the Sea of Okhosk did not generate a destructive Tsunami. However, we suggest that local interests also listen for statements from the Japan Meteorological Agency, located much closer to the source.