View
all Playa del Macao photos (42)
|
photos from North East Coast - Dominican-Republic (58)
|
photos from Dominican Republic (338)
|
Photo gallery home

Upload new photo for Playa del Macao | for another surf break
Playa del Macao Surf Photo: 'Armando Jr.' by Armanodo Reid
Open ocean wave model on 3 August at 11 am

Forecast wind and swell just offshore from Playa del Macao around the time the photo was taken
Image captured 27 minutes before high water (at high ordinary tide). Tide height was 0.5m (1.8 ft). Range 0.76m (2.5 ft). Toggle tide graph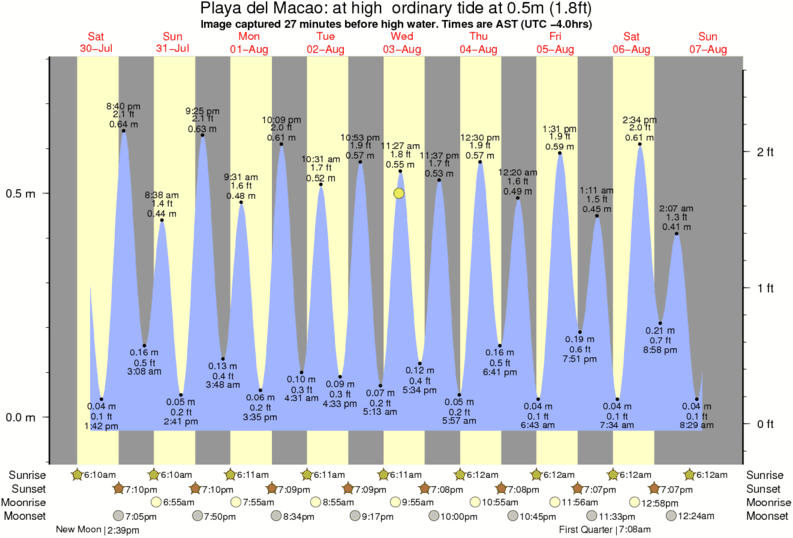 Armando Jr.
Dominican Republic | Playa del Macao
Average rating:

4.5

(use stars to vote)
A good left at Macao Surf Camp break 3
Do you have old images of surf? Simply upload them to the photo gallery and we will search our vast archive of forecasts and display the open water swell sizes, directions and periods, as well as wind and tide at the time of the image. It's a really useful way of knowing what to look for in the forecast tables.