View
all Doonloughan photos (2)
<
photos from Mayo and Achill Island (26)
<
photos from Ireland (292)
<
Photo gallery home

Upload new photo for Doonloughan | for another surf break

Doonloughan Surf Photo: 'Doonloughan - Some wrap off a strong W swell.' by Rob Davies
Open ocean wave model on 2 September at 6 pm

Forecast wind and swell just offshore from Doonloughan around the time the photo was taken
Image captured One hour and 29 minutes after low water (rising neap tide). Tide height was 1.6m (5.3 ft). Range 5.08m (16.7 ft). Toggle tide graph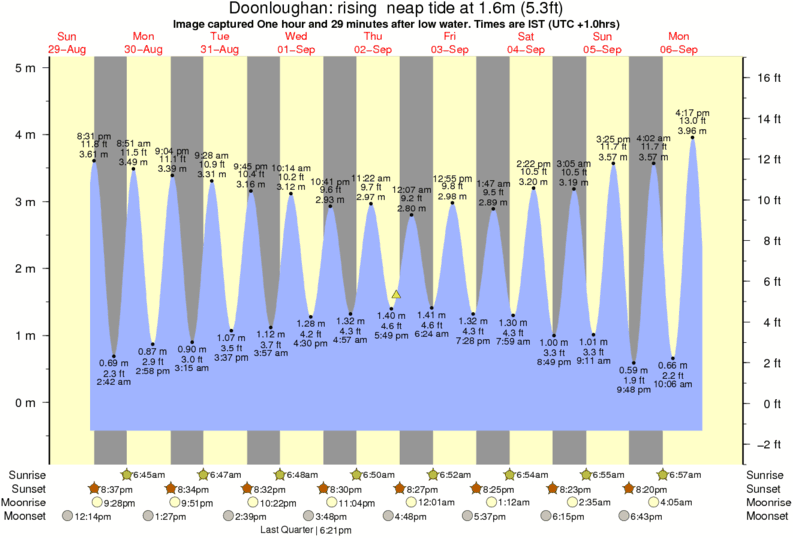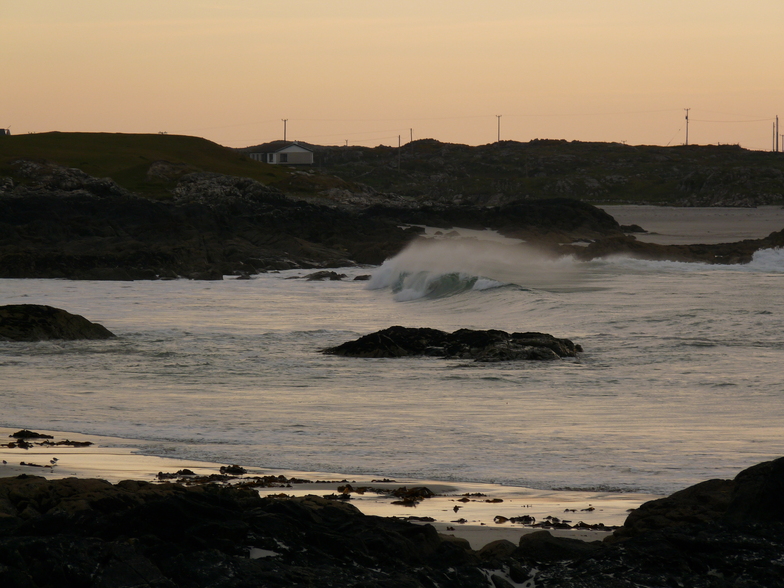 Doonloughan - Some wrap off a strong W swell.
Ireland | Doonloughan
Average rating:

2.0

(use stars to vote)
Doonloughan. A very long period (17 secs) Hurricane swell of 1m and SE offshore winds. There are a series of 4 small beaches here and the eastmost one had the biggest waves - about shoulder high. A NW swell is a better direction. Distant offshore reefs looked fantastic.
Recent comments