View
all Cherating photos (39)
<
photos from Peninsular Malaysia (63)
<
photos from Malaysia (121)
<
Photo gallery home

Upload new photo for Cherating | for another surf break

Cherating Surf Photo: 'Kid friendly Cherating.' by Juliette Allan.
Open ocean wave model on 31 December at 11 am

Forecast wind and swell just offshore from Cherating around the time the photo was taken
Image captured 4 minutes after low water (at low ordinary tide). Tide height was 0.5m (1.6 ft). Range 2.81m (9.2 ft). Toggle tide graph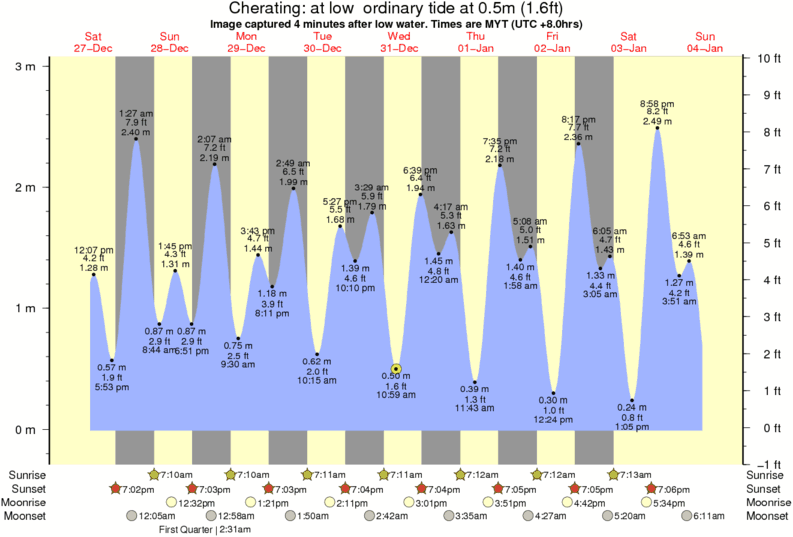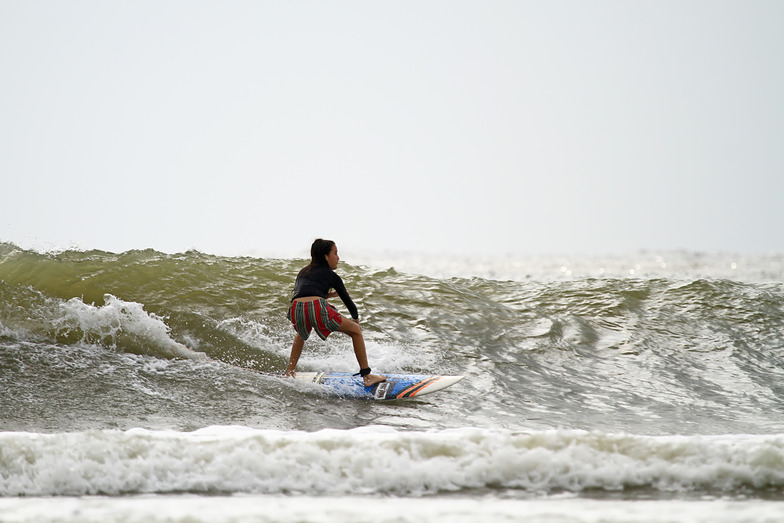 Kid friendly Cherating.
Malaysia | Cherating
Average rating:

2.0

(use stars to vote)
Or if you want a smaller wave, catch it further down the line. Thanks Aziz for the photo